Meet Student Philanthropy Ambassador Oscar Rivera, Jr., '21
Mon, 09/09/2019 - 11:08am
Oscar Rivera Jr. is a chemical engineering major in the College of Engineering and plans to graduate in 2021. He is involved in the UL Chem-E Car Team, Society of Women Engineers, the Association of Future Alumni and the UL Honors Program. He is also currently working on his undergraduate thesis with the university. Oscar is from Opelousas, Louisiana.
What do you enjoy about being a student ambassador?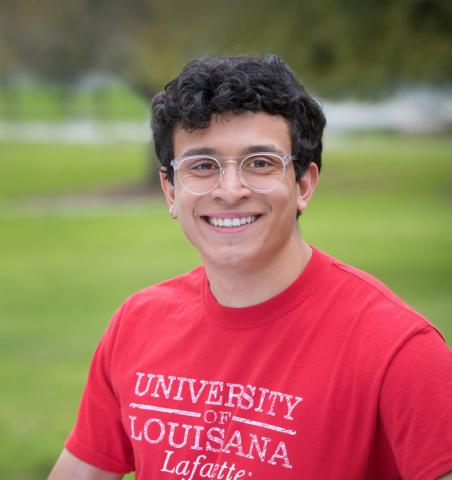 It allows me to learn more about the lives of people who attended the university before me and also receive amazing advice from alumni that were in chemical engineering when they were at UL Lafayette.
What has surprised you about your experience as a student ambassador?
I'm surprised by how involved alumni are with the university. They continuously support the university by contributing to funds, attending sporting events year-round, visiting the campus, and having their kids be students at the university.
Why is alumni support important for the advancement of the University?
Alumni giving is crucial for the advancement of the University because it supports research done by student and professors, improves the university's infrastructure, and most importantly, it helps students who want to further their education.
Why should alumni and friends answer their phones when they receive a call or text from UL Lafayette?
Feedback from alumni and friends of the University is important in understanding what the university can do to enhance the experience for future students. By answering their phones, alumni of the University can speak about what they loved about their time at the University and what they believe the University can improve on.
How have your conversations with alumni and friends changed your outlook on your own college experience?
It has made me more appreciative of the opportunity that I have to attend college and be part of great engineering organizations.