Giving across the board: Dr. Cindy Cobb
Fri, 05/03/2019 - 11:55am
Dr. Cindy Cobb, a 1979 graduate of UL Lafayette's BSN program, recently established a fund through a private gift that will support and advance the research mission of the Department of Nursing. The Dr. Cindy Cobb/Allure Enhancement Center Nursing Faculty Research Support Fund was created to support and promote nurse faculty investigators in initiating or building a program of research by providing grant "seed" funds. The goal of these pilot studies is to provide an initial step in applying for larger grant funded projects in the future. Other goals are to actively involve students in the grants/research process and to foster inter/multidisciplinary research collaborations. In addition to supporting the College of Nursing and Allied Health Professions, Dr. Cobb and her husband Darrell are also passionate supporters of the Ragin' Cajun Athletic Foundation.
We sat down with Dr. Cobb and talked about her reason behind giving to nursing faculty research and how her family continues to stay connected to the University.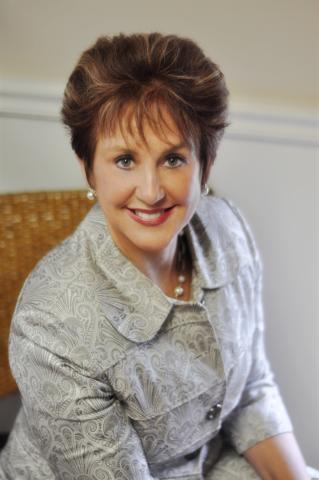 Why is the area of nursing faculty research important to you?
As far as I'm concerned, research is such a tough field, and it's my personal least favorite part of the nursing field, so I felt inclined to fund something that was my least favorite and possibly weakest area on a personal level. I also feel it is one of the most important parts of nursing. We need good, solid evidenced-based research on which to base our practice. So why not contribute to something that most nurses could utilize to support their practice?
Historically, your giving has been with Athletics. What was compelling about giving to academics and the College of Nursing and Allied Health Professions?
Fortunately, I have been blessed to have a successful practice/business, and I've always been a firm believer that it's always better and more important to give than to receive. When presented with an opportunity to discuss various options in supporting not only the Department of Nursing but also the University, I asked myself, "What better way to do that than to contribute to the area of research?" World renowned universities are usually known in part due to their research, and what better way to help our University move towards that level than to contribute to research?
What are you hoping people get out of your gift?
I'm hoping that my contribution will help provide seed money to assist nursing faculty and students in the beginning of their research projects that will hopefully spark funding for a more in-depth and a complete research project.
What has it been like being able to give back to where you studied?
I don't think there's a much better feeling than this, and the fact is that I call many of the nursing faculty at the University my colleagues and friends makes it a great feeling to assist them in the pursuit of their dreams through helping to fund their research projects.
How did you become involved in the support of Ragin' Cajun Athletics?
My husband and I have always been fans of athletics. All through college in the late 70s, we attended multiple sports as spectators because it was just a part of college life. Darrell, my husband, was a member of the track team here. We brought our children to football, baseball and basketball games here all through their childhood. My two daughters, who are UL Lafayette graduates, were both involved in sports. Megan, who is now a social worker, worked as an equipment manager her entire four years while here at the University prior to leaving in pursuit of her graduate degree, and Courtney was on the track team here prior to giving it up as she completed her nursing degree. Attendance at multiple sports events remains a family tradition that includes all three of our children (even our son who attended college elsewhere attends most games with us) and now our grandchildren. It's something we enjoy and what better way to support the youth of our community than supporting them on the field and courts of our local University.
Why is giving back your time to serve on the RCAF Executive Committee Board important to you and what are some suggestions for UL Lafayette alumni that want to become more involved?
I was fortunate to have had great role models in the form of my parents. They believed in supporting and serving their community in whatever manner they could. My mother, currently 81, remains actively involved in her community in the form of serving as president of her senior group and volunteering her time at the parish sheriff's office to phone shut ins to check on them as well as volunteering within her church as a lay minister and bringing communion to the shut ins. With such role models, it's kind of hard not to try to be involved in your own community in whatever form that might take. I would encourage all alumni at a minimum to at least purchase season tickets to one athletic sport, even if it's only one ticket. Every dollar counts. I would also ask them to contribute to the RCAF Annual fund at the most minimal level. We want to see our Ragin' Cajuns be able to compete at the highest level, and, unfortunately, all that takes money. We must pay our coaches, we must provide physical facilities for our athletes and to help attract new recruits. We had a lot pride in our University, in our heritage, in our cULture, but in this day and age, in order to get the best, we must be competitive with other universities who are recruiting from the same pool of coaches and athletes. In the past, being proud to be a Ragin' Cajun would have been enough, but is no longer going to cut it. As alumni, we must step up to the plate and support our University financially.
What's your favorite part of attending UL Lafayette athletics events?
I love having the opportunity to visit with my fellow alumni and friends as we cheer on OUR University!
Your business, Allure Enhancement Center, is a sponsor of Alumni Association events such as the Spring Gala and Bingo & Bubbly. How have these sponsorships benefitted your business?
I think it's a great opportunity to place my business front and center by exposing it to other alumni attending these events. I would hope that alumni who might be considering services that are provided by businesses such as Allure would consider utilizing services provided by one of their "own" fellow graduates.
What is your favorite memory as a student on campus?
Oh wow. That's kind of hard...I have so many...and of course most of them involve sports. From Wednesday night Pep Rally at The Sting, Thursday night Pep Rally at the Keg, Fraternity Parties on Friday night to football games on Saturday night. Yes, I did attend class, and yes, I did graduate from school in four years in nursing (it's all about balance), but I guess the greatest was that I met my husband here. We met at Bayou Bijou as we watched "Rocky." We will celebrate our 40th anniversary on June 1, so I have to say that meeting him is my favorite memory!