Help Preserve Our State's History and Culture!
The University of Louisiana at Lafayette has been committed to the success of the Center for Louisiana Studies since 1973.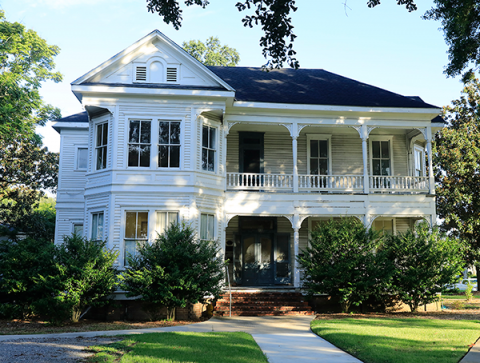 The University is also committed to preserving and disseminating research into and promotion of Louisiana's culture and history.
In line with this commitment to preservation, the historic Roy house requires renovations that would include interior updates, a heating and cooling system, structural and plumbing repairs, paint, parking, and ADA compliant access.
The Center's proposed new home will be a strong reminder of the University's commitment to the study and promotion of our state's history and culture. Ample parking and increased interior space will also allow for future growth of the Center's activities and programs.
Your financial support of the Center for Louisiana Studies J. Arthur Roy House Renovation is an investment in Louisiana studies and in the uniques cultures of our region. With your help, the newly restored Roy House will proudly welcome visitors and scholars to this unique home dedicated to our state's heritage.
For more information on how you can support these efforts, please email Dr. Joshua Caffery at josh.caffery@louisiana.edu or call 337-482-6027.